Virtual Reality Game Truck Experience
Virtual Reality Game Truck Experience
We Supply All The Food Inside Our Game Truck Atlanta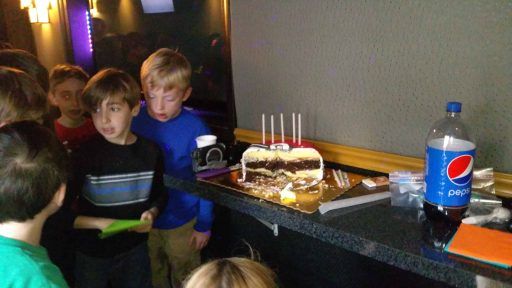 The Kids Eat & Drink Inside Our VIP Game Truck Atlanta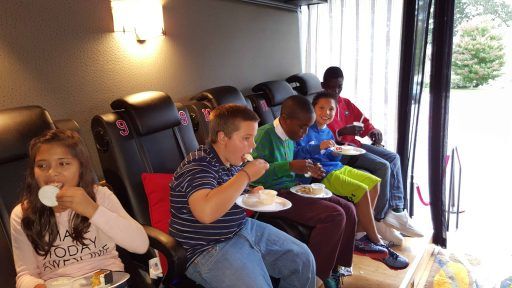 We Plan & Hosts The Entire Party Inside Our Truck 

NOT

Your Home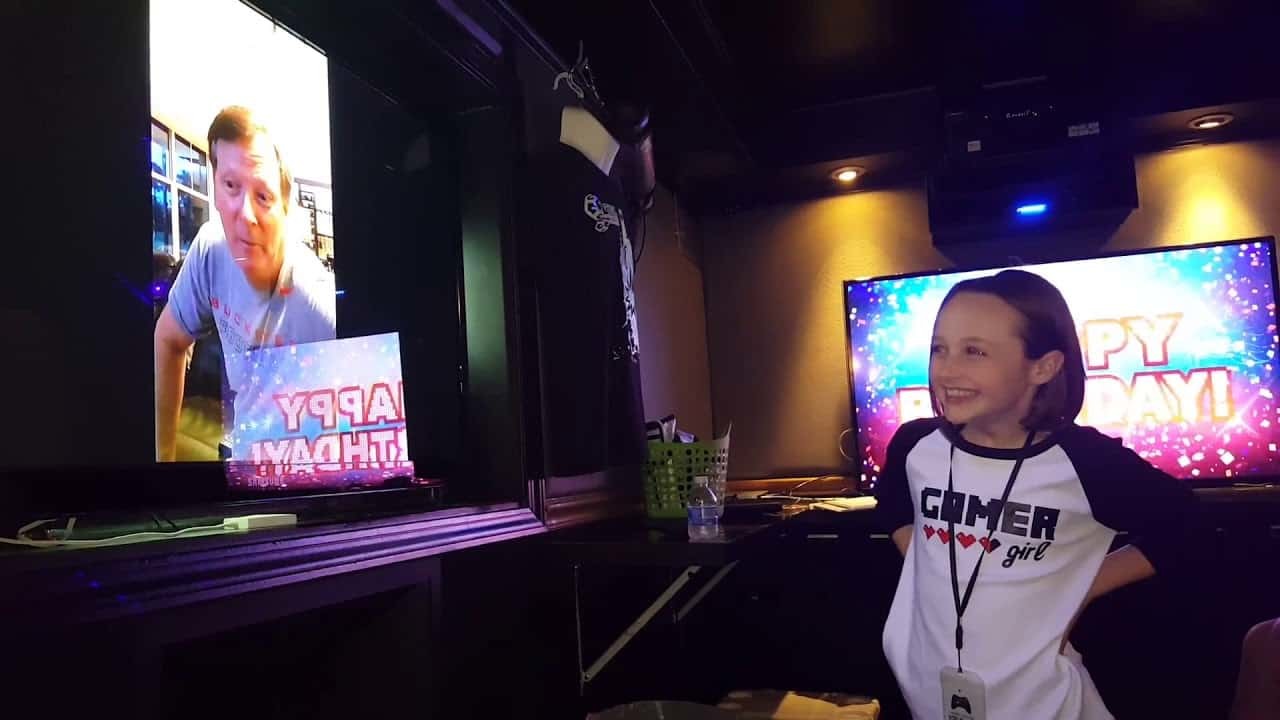 jwaundace candece
January 24, 2023.
My son had the 13th Birthday using Gamer vs. Gamer. His friends and he had non-stop fun. Made me want to rent one for my adult birthday. Hight recommend this no matter the cost. From the sign in the yard, to the party truck...it was a blast for the kids.
Carla Dickerson
January 19, 2023.
I would highly recommend Corey's party service to anyone looking to give their kids an experience to remember. He communicated with us and explained everything well. It was the most hassle-free party we've planned for our son. My son says it was his best birthday to date!
Felicia Wilson
January 15, 2023.
We recently hired GamervsGamer for our daughter's 7th birthday. Initially we were concerned that this would be solely focused on videos and a little boring for her because she has not had a lot of exposure to video games. Well we over thinking things. We listened to Corey and watched the videos. It was the best experience! Our daughter was so thrilled and her friends both boys and girls had a ball! Everything advertised is what we received!
Mishelle Hair
January 11, 2023.
My daughter loved her Gamer vs Gamer party!! The attention to detail was great!
Godugu Vani
January 8, 2023.
Superb experience
I booked this company last minute for my son's 8th birthday, and im so glad i did , they did not disappoint, Corey and his team were so professional, communication was on point, we were running late and they were so patient with us. The game truck is one of a kind ,my son felt so special with the grand entrance, I love the tear jerker moment, and that they made everything personal for the birthday kid. We all had so much fun, We will definitely recommend this business to our friends and family.
stephanie Dunn
January 2, 2023.
I had a party for my 13 yr old it was a great time for everyone the kids enjoyed the games and dancing, the wholesome vibe was amazing I loved how Corey interacted with the kids and made them feel comfortable being themselves and have fun and I loved that I didn't have to set up , clean, cook or go get anything a wonderful relaxing day well worth every penny especially after seeing the smile on my baby's face I highly recommend!!!
Adrian Tubbs
December 18, 2022.
Corey was absolutely amazing. My son's 11th birthday party was a blast! Corey was very responsive & easy to communicate with. The truck was clean & full of endless entertainment. I definitely recommend Gamer vs Gamer to anyone looking to have an all-inclusive & fun-filled celebration. Thanks so much!
I absolutely cannot thank them enough for making my boys' birthday special! All of the guests are still talking about it and asking for referral information.
Kimberly Carlos
December 6, 2022.
If you're looking for a basic game truck experience, this isn't it. It's an epic, personalized, inclusive experience full of love, fun, food, treasured memories, and of course games! My son said he will remember the party his whole life & it was the best day he's ever had. The experience was tailored to him with favorite music, games & loving videos from friends and family. They supply cake, pizza, juice and all the clean up. The bus is top of the line and tricked-out with gaming and super hero memorabilia, so you're completely immersed in the experience. My husband even said he wants to do it for his birthday, so isn't great for kids or the kid heart in us all! Spending money on an experience instead of a bunch of stuff was the way to go for his 10th birthday, and Gamer vs. Gamer was more then we even hoped for. Thank you for the incredible memories and for the bragging rights I earned as the most fun mom ever. 😉 We got our money's worth, that's for sure! #worthit Let's do it again soon!
Party Packages
Learn what we offer.
Virtual Reality
View our most popular Package.
Reviews
Read 10 years of real client reviews.
Contact
Contact us for a personalized quote?
Atlanta Area's That We Service
Cobb County Service Area's
Gwinnett County Service Areas