Atlanta Gaming Truck Birthday Party Combined With A Traditional Birthday Party To Create A Unique Experience
Our Gaming Truck
Combines

a Birthday Party And Mobile Arcade All In One Place: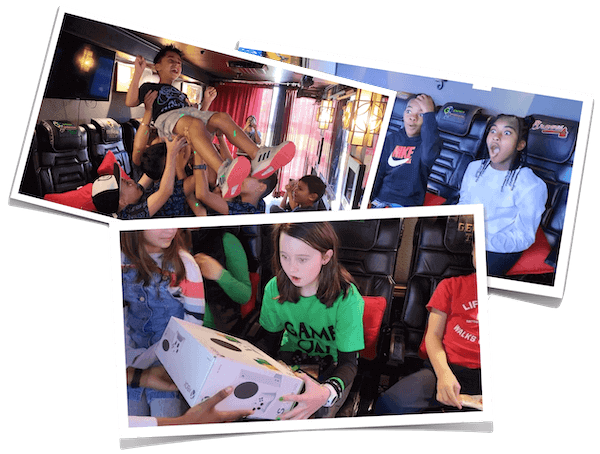 See What Makes Our Gaming Truck Party So Unique? 








OUR ATLANTA GAMING TRUCK
INCLUDES A VIDEO GAME SYSTEM AS A GIFT
All Gaming Truck  Packages Include Food:
We Let The Kids Eat & Drink In The Gaming Truck
Your Atlanta gaming truck birthday party rental includes all of the food. We serve the food inside our 30ft VIP style birthday party. STANDARD IN ALL PACKAGES
Hot Pizza
Included With All Of Our Gaming Truck Packages
Gamer vs Gamer will provide and serve HOT FRESH Pizza, with all the necessary plates, napkins, & flatware. All of this happens inside the gaming truck and is STANDARD IN ALL PACKAGES

Cupcakes & Ice Cream Included In Our Packages
One of the main staples of ANY birthday celebration is cake & ice cream. We are the ONLY game truck that provides the food, and will let the kids eat & drink on the gaming truck
UNLIMITED Popcorn & Drinks Included With Every Package
Every gaming truck birthday party includes unlimited popcorn & drinks for your child & their invited guests. This convenience is Standard In ALL Gaming Truck Packages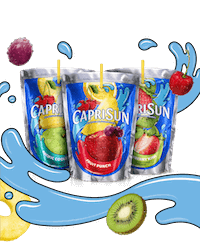 Our Gaming Truck Includes A Super Hero Picture As A Gaming Truck Gift
Receive A Second Gaming Truck Gift
We will surprise your child with their super hero picture during their gaming truck party.
Just when your child has caught their breathe, from receiving their gaming system… BAAAM!!!! Another surprise!
Get A 24 Inch Happy Birthday Yard Sign Installation With Our Gaming Truck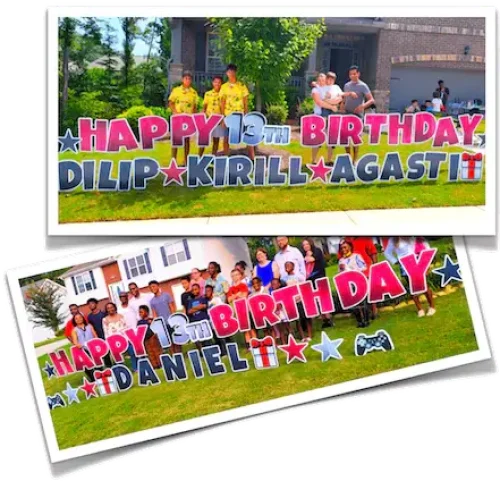 The 1st Surprise
Kids never see this particular surprise coming, and it sets the tone for any upcoming surprises that we have in store for their arcade birthday party celebration.
Google Reviews – From Previous Clients About Their Gaming Truck Rental Experience
270 reviews on
Anna Dickerson
November 6, 2023
I had a Gamer vs Gamer party for my 7 year old grandson. The experience was by far one that he will never forget. He had a blast as well as all of his guests. I purchased the VIP package and the experience is well worth it. The specialized attention that is given to the birthday guest of honor is awesome and it creates the atmosphere where everyone celebrates him. I would definitely use Gamer vs Gamer again for my party planning.
Kristina Mangual
October 23, 2023
My sons 10th birthday was nothing short of amazing ! Thank you so much for giving him the ' best birthday party' ever !
Shelly Evans
October 22, 2023
Top notch experience. The kids had a blast. Corey and his team are great.
Jamecka D
October 20, 2023
Jarryn had such a wonderful time! All of my neighbors wanted to know where did I find this guy!!! Thank you so much for making Jarryn's birthday memorable and making me the coolest mom in the neighborhood lol
Rawle Mitchell
October 6, 2023
Best birthday gift for my daughter
Eva Rowe
September 17, 2023
Teira Ballard
August 30, 2023
Anil Kishore Mugalapalli
August 29, 2023
Absolute fun. My son said finally he got "inner gamer piece" by partying on gamer vs gamer. Kudos to effort from team.
Rasheedah Sims
August 27, 2023
Excellent Party Corey from Gamer vs. Gamer provided a first class party experience for my 8 year old son. He arrived on time and dressed to impress. He was the consummate professional carrying out every detail of the event with absolute perfection. The kids all had a blast and the other parents were just blown away by the entire event. I would absolutely recommend Gamer vs. Gamer to any video game loving kid or adult. Book him today! Trust me, you won't regret it!
Ok, I don't even know where to start. So, it took me a little while to think of everything I wanted to say, to express to you the extent that Cory goes to make your child feel special. Gamer VS Gamer is beyond anything I would have ever imagined. It felt more like a production than anything. Everything was executed with precision and accuracy. I called Cory on July 19, 2023, after doing a google search to find a game truck for my son's birthday. Gamer vs Gamer was the first listed option, so I proceeded to call. Cory answered on the 1st ring, and he was immensely professional and courteous. Cory provided a lot of details about what his company has to offer; and ultimately sold me on the Premium Package. A little background story: I expressed to Cory how this birthday was a BIG deal as my son had survived an emergency surgery. It was important to me to celebrate his life with close family and friends. I also, wanted my son and his friends to feel like little Kings. 😊 The week before the party Cory sent me the tearjerker video link, which allows family and friends to upload personalized bday videos for my son to be played at his party. This was a HIT! Cory and I talked about the very special gift that I wanted to get my son, and he sent photos of the gifts once he purchased the gift. I felt super included the entire time as he would consult with me and execute beautifully. Ok, fast forward… The day of the party…. Mr. Cory (Gamer vs Gamer) arrived in a suit and tie with a red carpet, velvet rope to section off the line, and velvet drapery upon entering the party mobile. This was beyond anything I thought. He hyped my son and his friends up prior to entering the party mobile. Once on the Gamer vs Gamer party mobile, my son's fav tunes were playing- and let me add the sound system is cinema quality!!!!!!! All the adults and kids ran full speed onto the party mobile with big smiles on their faces and in their hearts. My son was immediately the coolest kid in town, literally! Gamer vs Gamer had my son's photos playing in the background on multiple BIG SCREENS! My son could not stop smiling. His top 3 favorite video games were played, and he had an entire birthday celebration with popcorn, pizza, cupcakes, drinks and more! I didn't have to do a thing, not even HOST the party, Cory does that too. I literally showed up, and participated like everyone else and took lots of pics. I can recall my son and his friends looking over to me and wording: This is the BEST party I've ever been to! This is the type of effect Gamer vs Gamer has on its patrons. The bday kid is fully celebrated, and the commemoration doesn't stop a minute early. The tearjerker video made my son tear up, I was crying, and a few others had wet eyes too! It was a fun day, filled with emotion and joy! The magic trick was EPIC!!! My son was NOT EXPECTING to receive a Play Station 5 VR2!!!!!!!!!!!!!!!!!!!!!! I wish my diction was extensive enough to express to you the look (nothing shorter than astonishment) on my son's face. His friends were jumping up and down, shouting and saying he was the coolest kid ever! Again, this is the best party/ game styled truck I've ever encountered. Gamer vs Gamer exceeded my expectation, and I will ABSOLUTELY refer all my friends and family who have kids. Birthday planning can be a stressful time, with so much planning and so little time. Let Gamer vs Gamer take the pressure off and provide for you and your child the concierge treatment that you deserve. It was worth every penny. I wouldn't change anything. It's been 3 days, and I still wake up to phone calls/ texts from parents expressing their gratitude for inviting their kid to such an unmatched party! This is NOT just a truck; this is an entire party production! Do you and your child a favor and hire them now before they're booked.
Gamer vs gamer is truly the best gaming truck experience ever! First, the space itself- I was absolutely blown away by this space. Aside from the Gamer vs gamer event trailer being immaculately clean (which it was) the seats were comfortable and well maintained. And the big screen TVs lining the wall gave every gamer the perfect view of the their video playing field. And the decor was incredible. Whoever designed the interior knew exactly what they were doing. The back lit figure displays made for a surprisingly sophisticated experience even with all the balloons and lights. The kids felt like total VIPs. This space could even work for a game day for adults! Now on to the celebration itself – Let's just say Corey has found his calling. He was born to host. This man is an entertainment machine. From the red carpet out front to the action inside, Corey is truly the master of ceremonies. He kept the kids engaged, focused on my birthday boy and expertly managed the energy levels of 10 kids (and Uncle Scott for a minute :D) The food, the drinks, the tear jerker video, the games, the music, the balloons, all of it was non stop and a total blast! And the best part? I got to just sit back and do nothing but accept the praise and appreciation for choosing such an amazing event. I recommend Gamer vs Gamer to everyone now. So obviously, I recommend it to you (the reader) too. I promise, you won't be disappointed. Thank you again for such a great party, Corey!!
Worth the money!!!!!!! My 13 year old was soooo happy during the whole party. He never stopped smiling. Adults and kids enjoyed everything. The party rental is personalized to your child and they do a really amazing job at putting everything together. Music was good, host was amazing. Definitely going to book again! The best part of it, as a parent, is that you don't have to worry about entertaining your guest. its already done for you and it's done right! You can sit back and enjoy the event too!!
"Mom, this was the best party ever!" This is what my son said the night of his Gaming truck experience. I'm extra and this game truck did not disappoint, they literally pull out all the Bells and Whistles. From the red carpet down to the tear jerker video, it is a two hour well spent. The best part is that I did not have to do anything but book the event and complete the information about the honoree. My middle son has already asked for Gamer vs. Gamer for his 10th birthday.
We just used gamer vs gamer for my son's gaming truck birthday rental. It was amazing! He has told me so many times how it was his best paryy ever. They basically take care of everything for you and made planning his gaming truck rental so pain free. They make a point to make your kid feel special and loved. It was truly a great experience and I would highly recommend!

Facebook Reviews – From Previous Clients About Their Gaming Truck Rental Experience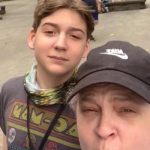 Facebook Review #151
This was the most amazing birthday. We could've ever given our 13-year-old son. Cory was so professional and everything was completely taken care of. The kids absolutely loved it. What more could a mom asked for?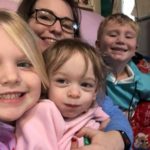 Facebook Review #150
We had a birthday party for my son Jackson in September and it was more than we could have expected! The kids loved it! I loved the touches like the special video, balloons, and candy cannon!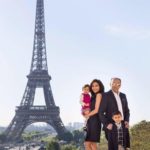 Facebook Review #146
We had Gamer vs Gamer for my son's 7th birthday celebration. Let me tell you the VIP Experience is something. It's so kool and really make your child feel special and out of the world. The service was awesome.
The had all the games my son like. He took his time to know about the family and what my son likes. It was not inky playing video games, he had dance party, special messages from family and friends, balloons and family pictures and the list goes on. All his friends had a good time and loved it.
If you want to host a great game truck rental and want to plan something special for your child birthday, I would definitely rent this service. Not only kids I think it's great for adult as well. Thank you and will definitely recommend to friends and family❤️❤️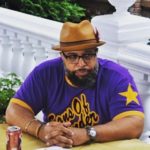 Facebook Review #147
I made a point to hire a person to deliver an Experience in lieu of someone just driving a game truck to my home and giving lessons on how to play the game.
Corey and his VIP Experience is a class act from start to finish. Everyone is formally dressed, on time and great with the kids. He puts together a tear-jerker video of all the family and friends that couldn't make it.
All of the child's favorite music is playing the whole time. The child's picture is on the screens when they aren't in use. The cake was in the shape of a video game controller. Lastly, he provides a video feed of the party rental so the parents can watch remotely. The Result My son was pleasantly surprised and I would, without hesitation or reservations, recommend Corey for your Gamer's Gaming Truck Atlanta Birthday party!
Atlanta Area's That We Service
Cobb County Service Area's
Gwinnett County Service Areas