30 Minutes Of Virtual Reality For $35 + tax
Gamer vs Gamer Is NOT Associated Or Affiliated With The Management Or Staff Of Renaissance Lofts
These Are The Virtual Reality Experiences That We Offer:





















The COVID-19 Coronavirus
Has Changed Our Daily Routines & Habits.
As A Resident Of This Condo Community,
I'd Like To Offer Some Temporary Relief  &
Escape From Or New Reality.
I am Offering a "Individual" 30 Minute
Block Of Time To Use My Company's 
State Of The Art, Completely Wireless
"Virtual Reality"
Headset For Either
Entertainment Or
Educational
Purposes For Only
$35 plus tax
How This Works:
All Equipment Is Sanitized In Front Of You Before We Begin

Only (1) Person In The Room At Once

Social Distancing Practices Used
Book The Time Slot That You Want
I Will Meet You In The Lobby
You Will Watch Me Clean The Equipment

You Will Get 15 Minutes Of Setup & Walkthrough
You Will Wear A Protective Hairnet, Gloves & VR Face Mask To Reduce Direct Skin Contact With The Equipment.
You Will Play In One Of The Empty Conference Rooms  So That You Can Be Monitored.
You Will Experience 30 Minutes Of  Virtual Reality Of Your Choice
I Will Be Monitoring Your Activity Through A iPad If You Need Help
Renaissance Lofts Packages Price $35 + tax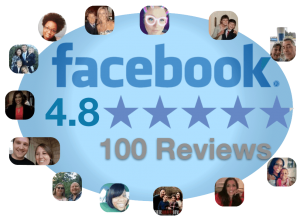 Mr. Corey and his son outstanding. Gamer vs Gamer is super amazing. This was my first time trying this ! My son loved it. I love it . Outstanding job keep up the good work we will be calling you again thanks for everything !
We had a birthday party for my son Jackson in September and it was more than we could have expected! The kids loved it! I loved the touches like the special video, balloons, and candy cannon!
I made a point to hire a person to deliver an EXPERIENCE in lieu of someone just driving a game truck to my home and giving lessons on how to play the game. Corey and his VIP Birthday Experience is a class act from start to finish. Everyone is formally dressed, on time and great with the kids. He puts together a tear-jerker video of all the family and friends that couldn't make it. All of the child's favorite music is playing the whole time. The child's picture is on the screens when they aren't in use. The cake was in the shape of a video game controller. Lastly, he provides a video feed of the party so the parents can watch remotely. My son was pleasantly surprised and I would, without hesitation or reservations, recommend Corey for your Gamer's Birthday party!
We had Gamer vs Gamer for my son's 7th birthday party. Let me tell you the VIP Experience is something. It's so kool and really make your child feel special and out of the world. The service was awesome. The had all the games my son like. He took his time to know about the family and what my son likes. It was not inky playing video games, he had dance party, special messages from family and friends, balloons and family pictures and the list goes on. All his friends had a good time and loved it. If you want to host a great party and want to plan something special for your child birthday, I would definitely rent this service. Not only kids I think it's great for adult as well. Thank you and will definitely recommend to friends and family❤️❤️
Thank you Cory, for a one of a kind birthday experience. My son and his friends had a fantastic time and it's definitely a birthday party he would remember. Thanks for making it stress-free for me. ? Loved the all inclusive part of this package and for your attention to details.
Star Wars Party of Five was the perfect birthday celebration. I was a little hesitant about a weekday school night party but it was better than I even imagined. The virtual reality was a huge hit. We were able to have the party on his actual birthday instead of putting it off till a weekend. Our small group of 5 was the perfect amount, the other parents had no reservations about a weekday party. The owner of gamer vs gamer made it a completely stress free party and created a true celebration event for my son.
We just had my sons 10th birthday on January 24th on a Friday 6pm-8pm FOR 5 kids. It was amazing. Kids loved the virtual reality. It was worth every bit of money. Staff made it exciting and very fun. Thank you!
My son and his friends had an excellent time with this game truck by gamer vs gamer! The video games were fun, the short hype videos were exciting, the balloons were a nice touch, the tear jerker video was an excellent idea, the pizza, ice cream cake, popcorn, and drinks were delicious, and seats were very comfortable. Corey even offered us an ipad to watch the event from inside the house and the kids all had a blast for the
2 hour session
that of video game delight. Corey definitely made our son feel like a rock star. Thank you Gamer vs Gamer! 5 solid google stars for us!